Multi-voltage 72watt 72W led light bars. Deze ledbars zijn uitgevoerd als verstraler of combobeam. Een combobeam heeft de eigenschappen van een een verstraler en een breedstraler. De buitenste reflectoren zijn uitgevoerd als een breedstraler, terwijl de binnenste reflectoren zijn uitgevoerd als een verstraler. Door deze combinatie krijgt u een lichtbeeld tussen de 20 en 60 graden. Geschikt voor 12v en 24v DC. Robuust, schokbestendig en waterdicht IP67.

Het lage stroomverbruik van deze 72W led light bars zorgt ervoor dat u lang kunt genieten van veel licht, zelfs met de motor uit. Verder is deze ledbar voorzien van een slagvaste kunststof lens en een aluminium behuizing met stalen of aluminium montagebeugels.

Deze 72W led light bars worden gebruikt op: motoren, graafmachine's, tractors, mobiele kranen, aanhangers, vrachtauto's, werkbussen, terreinauto's, shovels, tractoren, rallyauto's, quads, truck, trailer, boten, voertuigen van mobiele hulpverlening, 4x4, enz...

Levensduur: meer dan 30.000 branduren
Kleurtemperatuur: 6000K - 6500K
Behuizing: Aluminium
Lens: PC
Wordt geleverd inclusief bevestigingsmateriaal
Sorteren op:
Aantal weergegeven: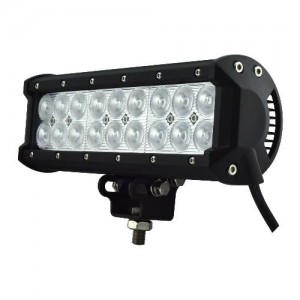 Multi-voltage 72 watt 72W Cree led light bars in combobeam uitvoering. Klein in afmeting, groot in p.....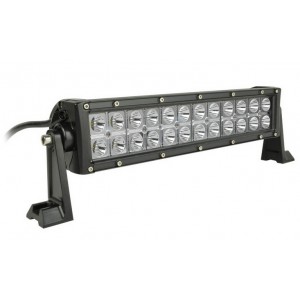 Multi-voltage 72watt 72W led light bar uitgevoerd in combobeam, dus verstraler en breedstraler in 1 .....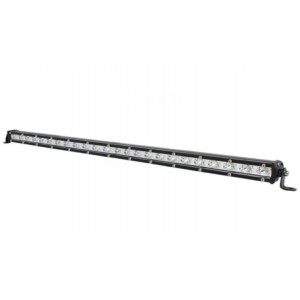 CREE XB-D 72w led light bar in multi-voltage uitvoering. Zeer slank model met een hoogte van slechts.....
Producten 1 t/m 3 van 3 (1 pagina's)