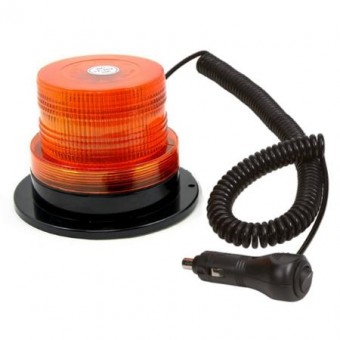 €24,95
Excl. BTW: €20,62
Prijs in spaarpunten: 500
Beschikbaarheid:

Op voorraad

Model:

MUD-ZLM

Spaarpunten:

25
Omschrijving
Heavy duty zwaailamp. Geschikt voor zowel 12 volt als 24 volt. 12V/24V. De zwaailamp is voorzien van een magneetvoet waardoor deze eenvoudig bij meerdere voertuigen te gebruiken is, maar kan ook vast gemonteerd worden. Dit zwaailicht is voorzien van 32 leds en een krulsnoer van ca. 2 meter met 3-standen schakelaar.
Leds: 32 x 1 watt SMD5730 high performance led (32watt)
Spanning: 12V of 24V DC (multivoltage)
Aantal flitspatronen: 3
Kleur: ambergeel (oranje)
Waterdichtheid: IP65
Kap: PC
Montage: magneet of vast
Afmeting: B130mm x H95mm
Levensduur: meer dan 30.000 branduren
Wordt geleverd inclusief bevestigingsmateriaal
Beoordelingen (0)
Beoordeel
Note: HTML-code wordt niet vertaald!
Verder