INBOUW STOELVERWARMING
Stoelverwarming is een bijzondere, comfortabele en aangename extra optie voor in de auto. Bij stoelverwarming wordt onder de bekleding van uw autostoel in het zitvlak en in de rugsteun een elektrisch verwarmbare mat geplaatst. U kunt de verwarming inschakelen wanneer u wilt en onze systemen kennen altijd twee warmtestanden zodat u naar wens licht of juist sterk kunt verwarmen. Met een eenvoudige druk op de knop zorgt het ervoor dat uw koude bekleding binnen enkele seconden lekker warm wordt. Tezamen met de verwarming van de auto kunt u zo ten allen tijde een behaaglijk interieur creëren. Stoelverwarming is ook op een andere manier erg prettig; wanneer u last hebt van uw rug of wanneer uw rug op lange ritten vermoeid aanvoelt, biedt deze voorziening verlichting.
Sorteren op:
Aantal weergegeven: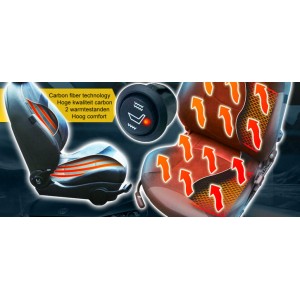 Elektrische inbouw stoelverwarmingsset voor 1 stoel. 2 dikke volledig doorgestikte carbonfibe.....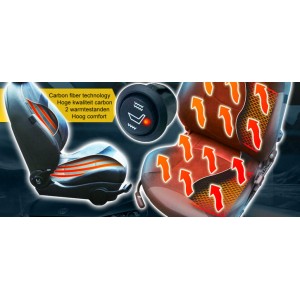 Elektrische inbouw stoelverwarmingsset voor 2 stoelen. 4 dikke volledig doorgestikte carbonfi.....
Producten 1 t/m 2 van 2 (1 pagina's)